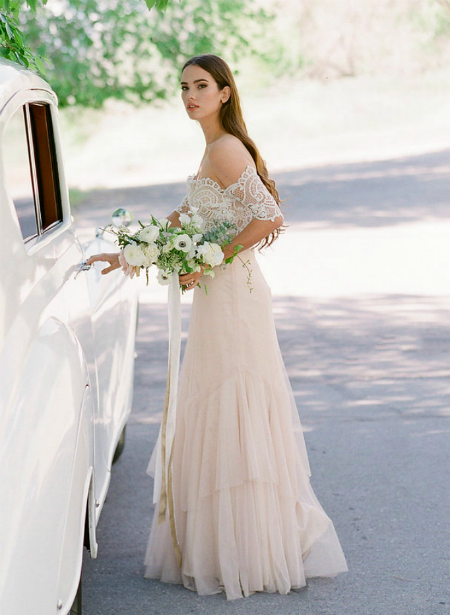 Hollyhock Skirt Samples
Layered English net skirts available in two colors- ivory and champagne.
28" waist - Since this item wasn't fitted to you in the construction, you will most likely want to plan for alterations once you receive your item.
Wear: Good condition with tiny holes and a few tiny black dots in the hems that may need to be cut off for a shorter hem anyway.
*All Sample sale items are sold as-is, and all sales are final.*
sale